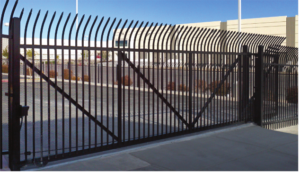 Asalamu Alikom ICG Community:
Al-Hamdulillah, with the blessing and help from The Allmighty Allah SWT, the ICG community was able to raise enough funds to purchase an electric gate to replace the damaged gate. After the will of Allah SWT, this gate will increase security measures and give our beloved community members additional peace of mind when bringing their families for big events in the future.
The gate was purchased back in November 2020 and installation commenced on February 2021. Currently it is under construction, it is anticipated to be completed by 2/26/2021.
May Allah Reward the team the kick started this project and the community for their support and trust to complete this project.